Yellow Devil (Robot Master Mayhem)
=========== | Yellow Devil |==========

Sprited By: Magma Dragoon MKII
Coding: O Ilusionista
Mugen: Mugen 1.0
Data: 03/01/2018
Char number: 57
What is new?
– More health (no more 1 combo kill) and consecutive hit block
– Better AI (uses more than 1 hyper move now)
– Progressive AI behaviour: If the first round is lost, it will get more aggressive, "Eye Shot" now uses 5 projectiles and earns a new move "Big laser" (AI only). Thanks MGMURROW for the laser sprites.
WARNING:
Since its a boss char, any custom state move (such grabs and others) won't hit it. plus, this char can't block.
To hurt it, you need to hit it's eye.
============= | IMAGES | ============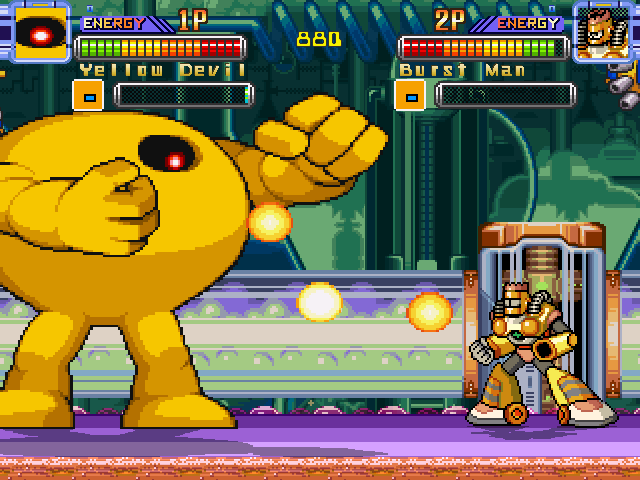 ============= | VIDEO | ============
Yellow Devil (Robot Master Mayhem)

,