Top Man
Here comes Top Man. He is part of Robot Master Mayhem project, where each robot can have 6 (or more) powersets.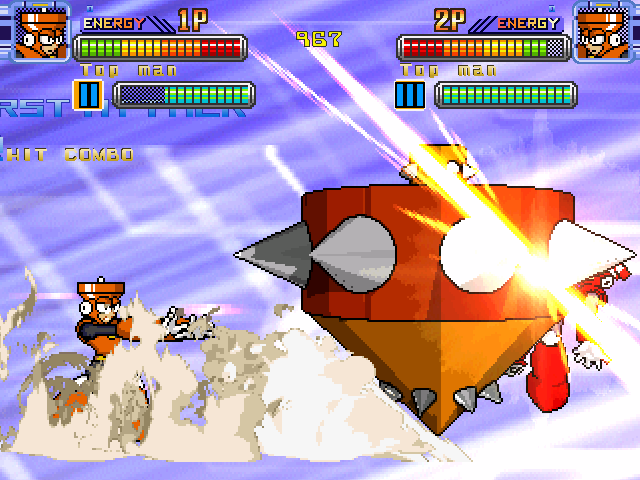 Robot Master Mayhem is a Mega Man full game in a MVC-like fashion. The project is back to life and you will see news about it soon

Follow the project here.
Video
---
Download (the link will appear at the top right)
Top Man

,