[DEMO] Pocket Dimensional Clash – Mugen
Hello you all.
As I promissed, here is the first alpha release of PDC. As the name sugest, its an alpha version, made to be tested by a lot of people, so shits could happen


This project was stoped many times (its from 2001), but now finally it is seeing the light. As you may know, the main goal of this project is to bring forgotten people from many games, not just to be a mugen version of SVC, so you will see people from different games.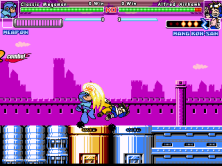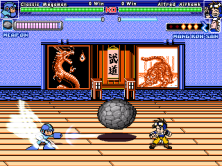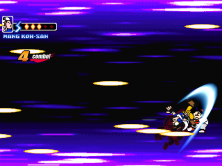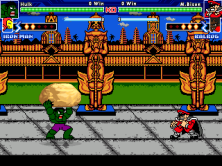 So, I would like to enjoy to you all test this game, giving me feedback of what could be better, etc. Any feedback is welcome.
But, before to post something, I would like to inform some things:
1- some clsn are big. Its intentional (i'm not a KOF accurate creator, since I don't like KOF), and was made to add more attack range to the chars, since they are too small
2- The moves are easily done by pressing just one button.
3- Strikers are cool and I like they.
4- Its a closed game. The chars will works just inside this project.
5- The bosses and sub-bosses will be AI, but I left them playable so people could test it.
6- Keep in mind that, with some excepts like Haohmaru, Reayon, etc, this whole project was programed/adapted by me alone

Its not a easy task
Know issues:
– no simul and turn modes (because the striker bar will screw on this mode, since I haven't fixed it)
– megaman and Lakitu has no hyper moves
– I might let some moves on when they aren`t finished.
– some big portraits aren't on the same style
– Krang's second form needs to be reworked, since the graphics doesn't fit 100% the style (plus, its the only char that will be released as a normal char too).
– Krang have some issues if you hit F1 too early on the round.
– Some chars wil stay stand on the air. Its my fault but i could not fix it until the beta (I'm lazy and busy, I know).
I would like to thanx to many people that helped us…there is a credits file on the game root, and I know that I'm forgoting someone!
DOWNLOAD HERE (85mb) (the link will appear at the top right)
Main files: http://adf.ly/1172336/pdc
NO Sound Fix: http://adf.ly/1172336/nomusic
EDIT: If you hear no sound, get the fix and put it on PDC's data folder
[DEMO] Pocket Dimensional Clash - Mugen

,